Religion
The Protestant Reformation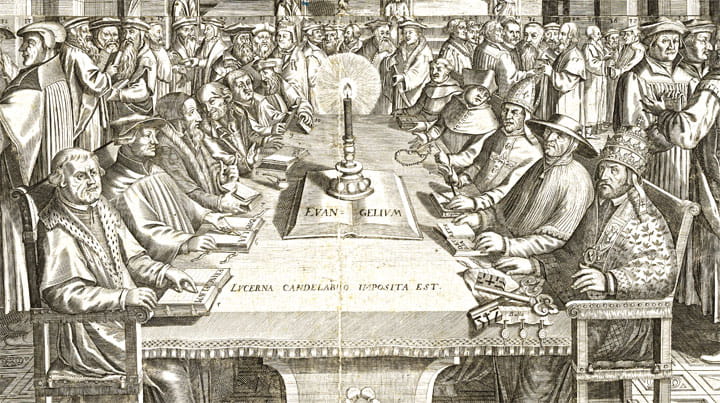 Wikipedia: Fictitious dispute between leading Protestant reformers (sitting at the left side of the table: Luther, Zwingli, Calvin, Melanchthon, Bugenhagen, and Oecolampadius) and representatives of the Catholic Church, surrounded by important Protestant reformers.
Before moving onto or starting to examine science as a belief system, students can find it helpful to place the material they are learning about within a historical context in order to aid their understanding. This also feeds nicely into theory and methods topics as some examiner reports from the major A-level examination boards comment on the lack of 'time awareness' in the work of some students. (Perhaps ask your class if they know when the Industrial Revolution was!)
After watching the Khan Academy video
Discover More An introduction to the protestant reformation
It may be that in their earlier school History lessons they are aware of Puritanism so this can provide a helpful starting point.